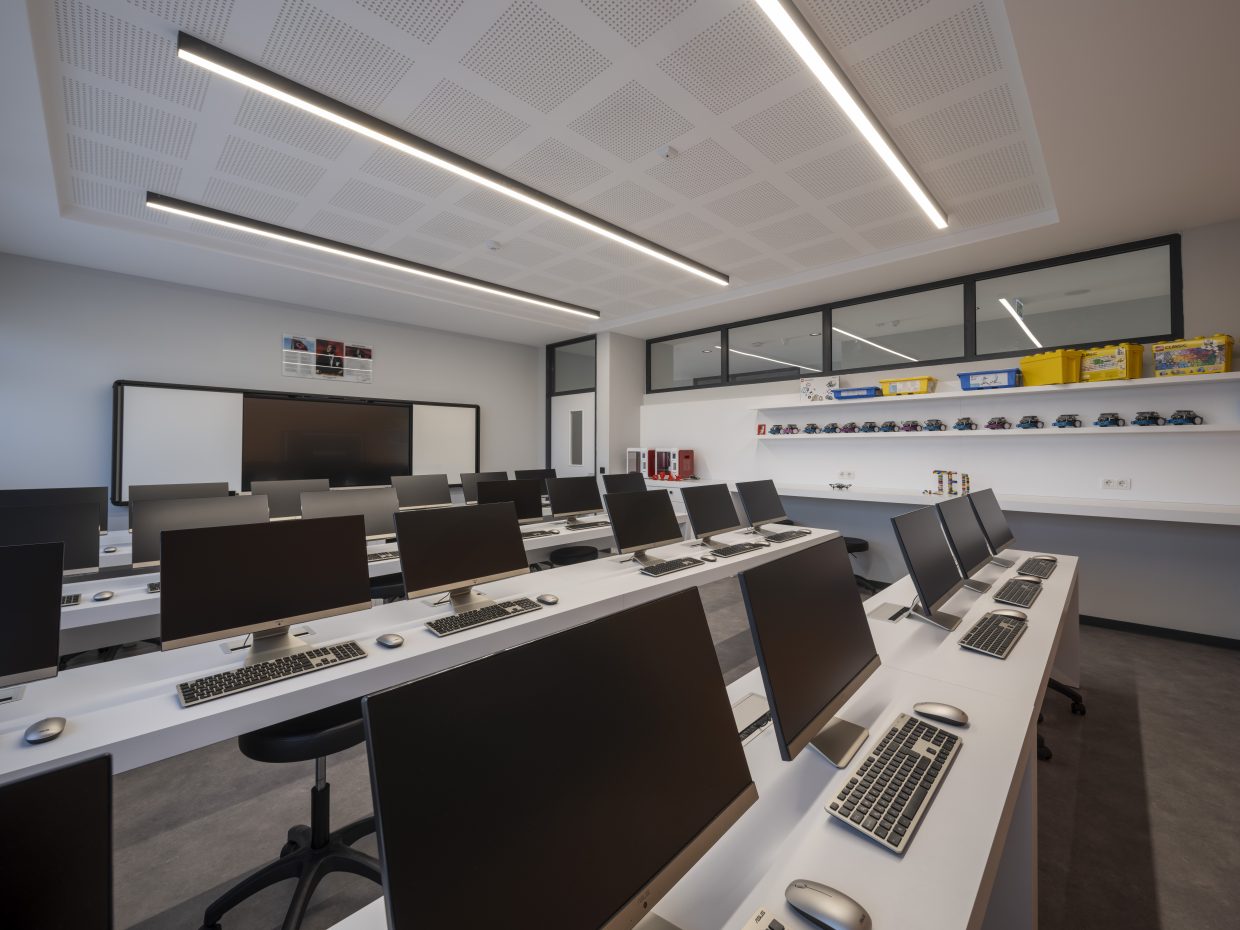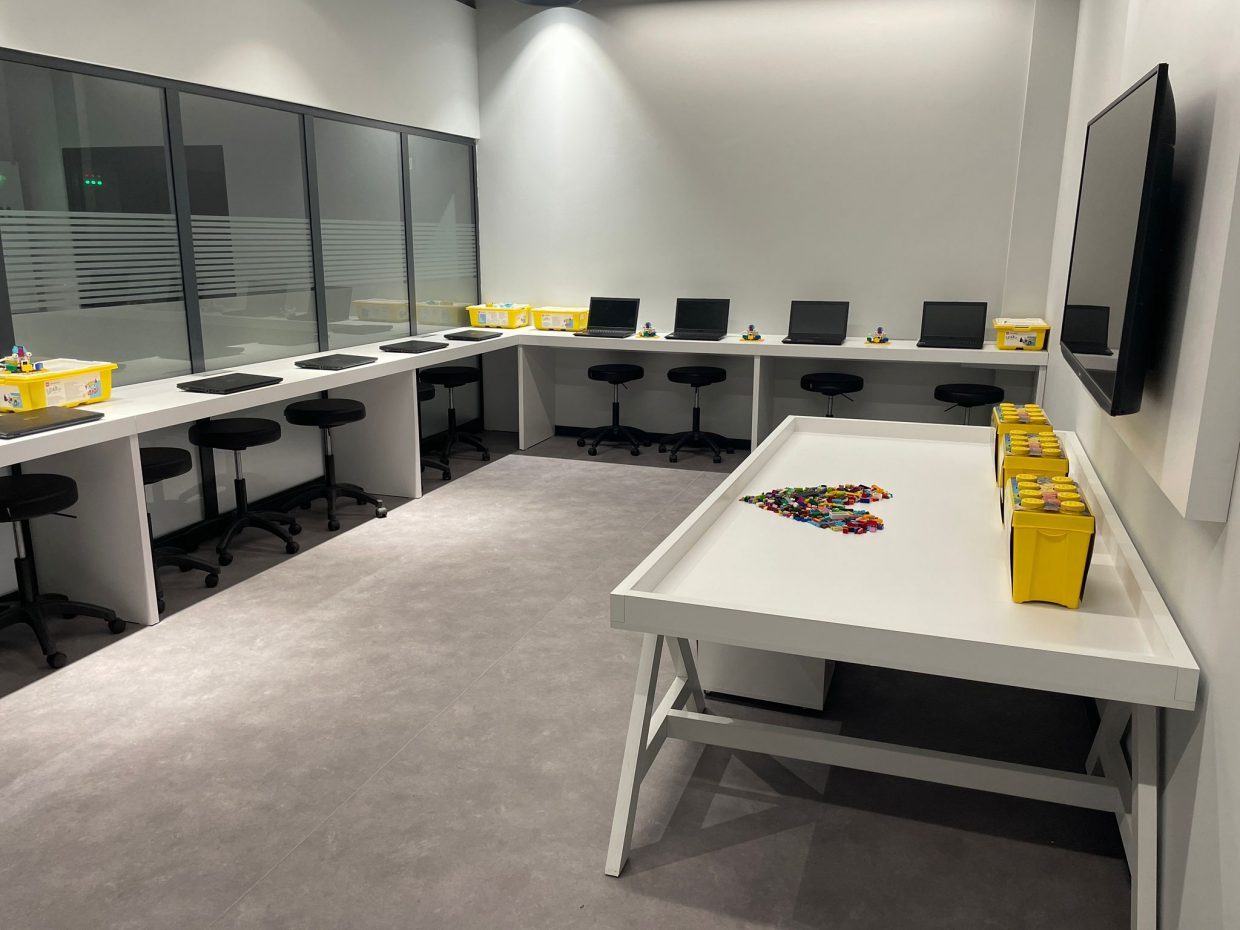 TED Çorlu College has adopted the principle of using educational technologies in the administrative and academic processes of education in order to raise a generation that knows how to access information, learns and produces. In this context, Educational Technologies Unit continues to work with the mission and vision of ensuring the development of teachers' technological skills in the light of new technologies, making teaching-learning processes more efficient and being a pioneer in the process of reshaping education by adapting it to world conditions.

The components of the strong infrastructure of educational technologies at TED Çorlu College are as follows:

SMART CLASSES

There are advanced and high performance smart boards enriched with qualified training equipment, Ultra HD image quality cameras.
SMART BOARDS

We have smart boards in every classroom, which is interactive with a multi-information system, has multitasking features, and facilitates learning with practical training tools.

COMPUTERIZED EDUCATION

There are activities adapted for all grades and levels, in which the computer can be used as an auxiliary tool during education, or in which students interact with the courses loaded/programmed on the computer during the teaching process, where the teacher plays the role of guide and the computer plays the role of the environment.

TABLET TEACHING

Our smart tablets, which have educational software that actively deals with learning-teaching activities and enable interactive participation in the course throughout this process, allow us to shape our educational technologies.

ROBOTIC EDUCATION SETS

We have multiple robotics sets for STEAM and Coding Applications for all grades and levels.

STUDENT SPECIFIC E-LEARNING:

In our school, we have an e-learning teaching process in which students and teachers communicate with the help of multimedia technology synchronously or asynchronously, although they are physically separate from each other, and students learn according to their own learning speeds.

INTERACTIVE INTERNET-ASSISTED TEACHING

Internet-assisted teaching, which is a type of distance education, is a method that enables our school to transfer the course material to our students, even if our students cannot come to school. This teaching system establishes a communication path between the teacher and the students. While the teacher teaches at one end, students can attend their courses from their homes, different buildings, different cities and even different countries over the Internet, depending on the possibilities of the communication path, and it is possible for our students to provide this without being dependent on location.

DISTANCE EDUCATION AND USE OF TECHNOLOGY IN EDUCATION

In our school, we provide the best opportunities and technological environments to our students, communicate easily with them and ensure that education is easily accessible to each of our students.

DIFFERENT EDUCATIONAL SOLUTIONS (SIMULATION ROOM, 3D PRINTERS ETC.)

We offer our students different educational solutions to support their education. We make these solutions by using our simulation rooms and 3D printers. In addition, we support the education of our students with Virtual Reality (VR) and 3 Dimensional (3D) Design.

EFFECTIVE AND EFFICIENT WEB SOLUTIONS

In order to make our education effective and efficient, we also get support for web solutions from our IT team. Thanks to these supports, we improve our systems, ensure the use of more qualified web tools and strengthen our digital solutions.

STUDENT-PARENT ONLINE PORTALS

We offer innovative, secure and fast communication online web portals to inform our students and parents.

ONLINE EXAMS AND COMPUTERIZED ASSESSMENT EVALUATION PROCESSES

There is an Assessment and Evaluation Unit in our school for our Assessment and Evaluation processes. With this unit, we can take our exams both online and face-to-face. In addition, we can strengthen our Assessment and Evaluation processes by using computer technology.

DIGITAL AND INFORMATICS EDUCATIONS

We provide both digital and informatics educations to our teachers in line with their needs so that they can follow the developments in the field of informatics and use educational technologies more qualified in the courses.

OTHER SOFTWARE NEEDS

We support other software needs of our school both in educational content and in the corporate field.