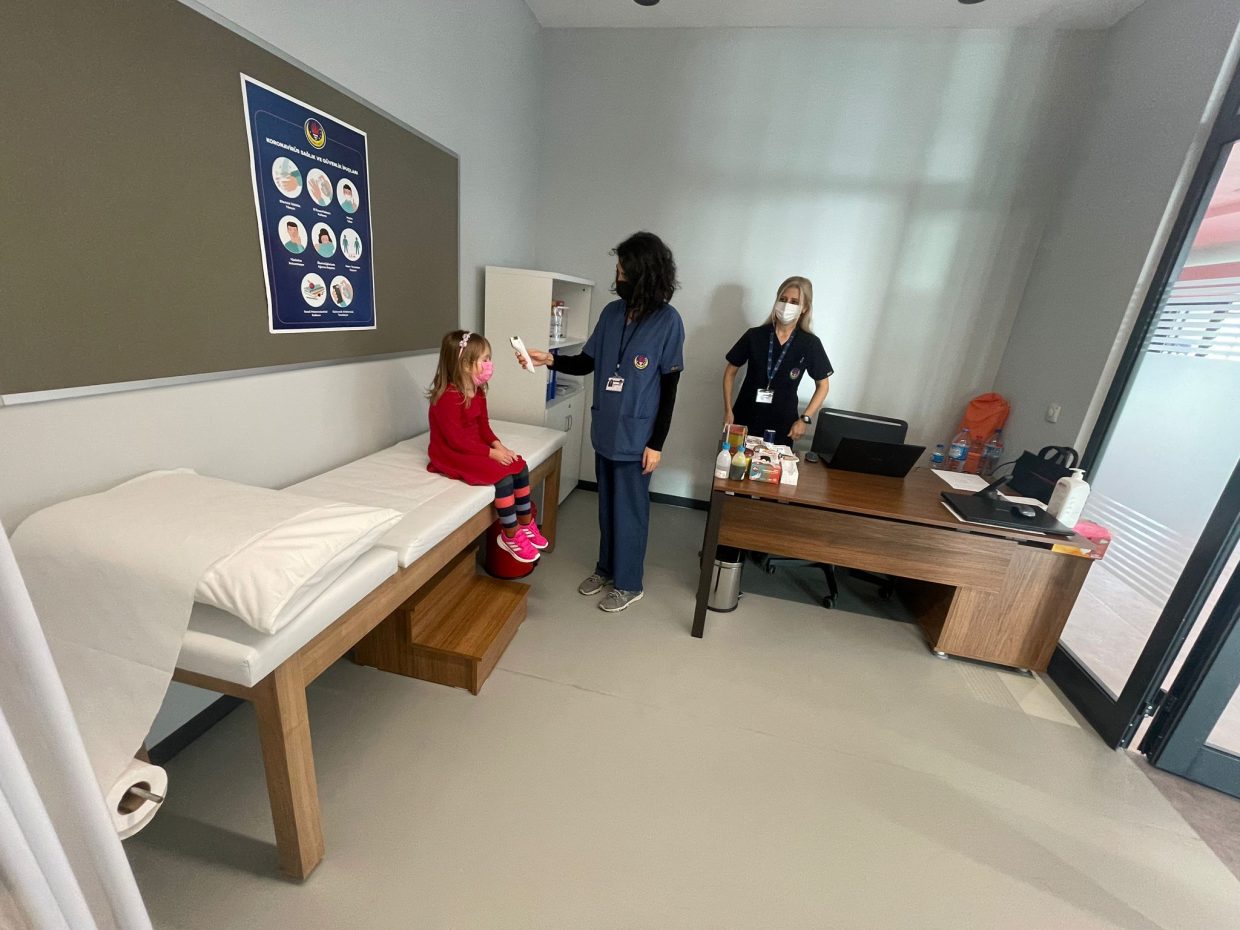 With the health services offered to students and employees in TED Çorlu College, it is aimed to minimize the health problems that may occur at the school and to keep the health level high. In this context, there is a fully equipped infirmary in the school and a health room in the kindergarten where students' health checks and emergency interventions are carried out.
The health information of every student who starts school is recorded and the height-weight measurements and necessary screenings of all students are made every year. The results of health screening are shared with parents. In cases where the treatment of students is required to continue at school, the drugs sent to the school are kept in the infirmary and are given to the students by the school nurse at the relevant time. Information meetings are held for students and employees in certain periods and in possible epidemic situations that affect the country. Health education is carried out in cooperation with teachers, taking into account the age groups of the students.
All health services in TED Çorlu College are provided in cooperation with
Çorlu Vatan Hospital
.